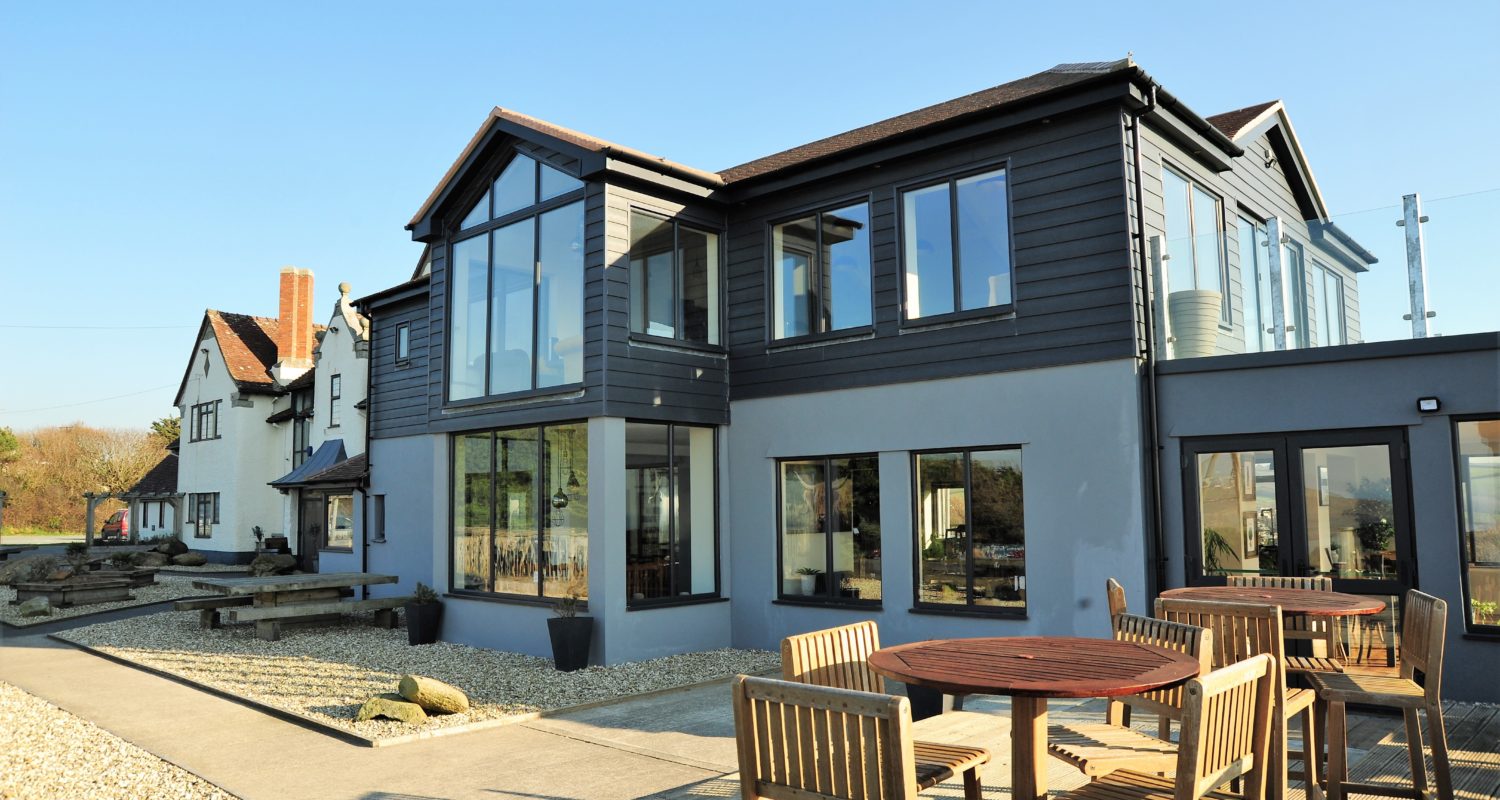 Welcome to Widemouth Manor
Proudly sat overlooking Widemouth Bay's dramatic coastline. The Widemouth Manor offers a memorable location to host, eat, drink and stay in North Cornwall.
Offering mesmerising views overlooking one of the most scenic locations in the UK. The Widemouth Manor can offer you an experience for any occasion. Just fancy a drink? Why not pop up to our new Sunset Drinks lounge. Hungry? Come and eat from our menu and specials board in our Sunset Restaurant or Garden bar where furry friends are also welcome. Family day out? Come and have a drink and some food and after let he kids play in our play area. Planning a special event? We can now be hired for Weddings and milestone events, where you will be catered and cared for by our experienced team.
Widemouth Manor is a family run, Restaurant, Bar, Hotel and Events Venue. Set in North Cornwall's coastline, with views overlooking the Atlantic Ocean.
Widemouth Manor offers newly refurbished en- suite bedrooms, each with their own unique view to ensure that you fall in love with our little corner of paradise. We look forward to welcoming you.
Stay with us
Drink with us
Eat with us
Sea View
Drinks lounge
Built in 2018 the Sunset Drinks Lounge boasts stunning views over the Atlantic where you can enjoy a drink or three in an adults only environment. The Sunsets are to die for hence the title of the lounge.
See our Restaurant Menu
Since taking ownership of Widemouth Manor on June 15th 2015, we have carried out sensitive, yet extensive renovations to all of our guest bedrooms, our bar area and our restaurant. The Manor now offers our guests a contemporary dining experience, whilst truly maximising the panoramic views, overlooking the Atlantic Ocean.
Hear from Amanda Holden
Fantastic evening in this chilled but equally classy restaurant.
"A relaxed environment whilst we waited for our food, as the children played safely on the treehouse and on the swings.
"Service and food were both excellent and I would highly recommend. Widemouth Manor has definitely got talent and it's a yes from me! Amanda Holden x.